Industrial Electronic Services Limited are an independent service provider for
SIEMENS Machine Tool Drives and Control Repairs
Industrial Electronic Services Limited has extensive experience in the repair of SIEMENS machine tool drives and controls. For a fast and high quality service we have invested in numerous drives and CNC controls to ensure that the full functionality of each repaired circuit board when returned, therefore reducing prolonged and expensive breakdowns. We operate a fixed price repair on a wide range of SIEMENS machine tool drives and controls spanning from the 1970's up to the present day including the following:-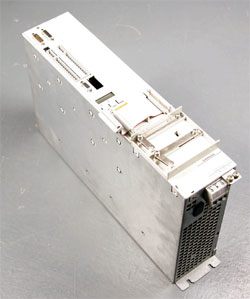 AXIS DRIVES
DC 6RA21, 6RA25, 6RA26, 6RA40, 6RB20, 6RB21, 6RB26
AC 6SC60, 6SC610, 6SC611, 6SN 611
SPINDLE DRIVES
DC 6RA21, 6RA22, 6RA24, 6RA25, 6RA26, 6RA27, 6RA29
AC 6SC650, 6SC660, 6SC690, 6SC611, 6SN
INVERTER DRIVES
6SE MICRO/MIDI MASTER
6SE SIMOVERT
CNC 810, 820, 850, 880, SYSTEM 8, SYSTEM 3
PLC 115, 130, 135, 150, 155
MISC. Encoders, Input/Output cards, Monitors & Power supplies
SIEMENS SINAMICS S120
We can repair the complete range of SINAMIC drive units, including Basic Line Modules, Smart Line Modules, Active Line Modules, Active Interface Modules and either single or double Motor Modules.
Please see our dedicated SINAMICS website:-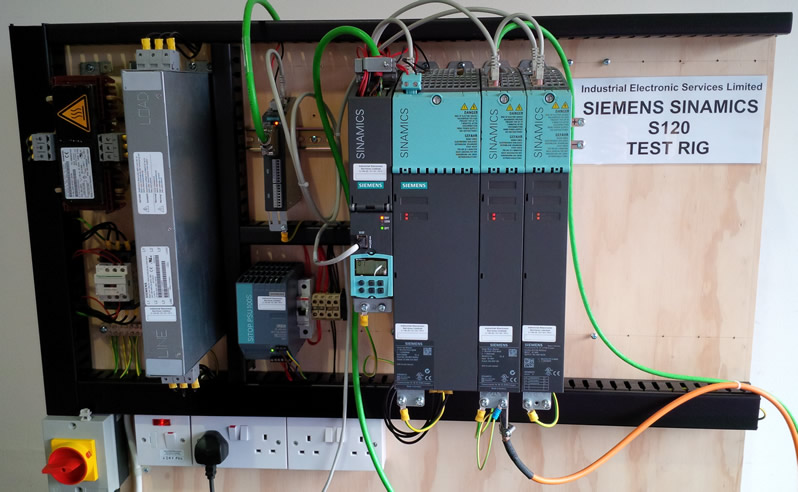 SIEMENS SYSTEM 8 GAS PLASMA DISPLAY REPLACEMENT

The world's only direct fitment replacement for SIEMENS system 8 or RCM gas plasma displays. Using the latest in LCD and CPLD technology, this
backlit display gives a lifeline to the older controls while maintaining identical electrical and operating
functionality.
Replaces
OKAYA RU-32-8RDC1A
OKAYA RU-32-8RDC1-2
IEE 03100-08-256N
SIEMENS GWE:000000227033

Designed and manufactured in UK by IES
Please visit our main company website by clicking on the link below.
www.industrialelectronicservices.com
Industrial Electronic Services Limited
Unit 8L2, Maybrook Road, Maybrook Business Park, Minworth, Sutton Coldfield, B76 1AL, United Kingdom
t: +44(0) 121 351 7911 f: +44(0) 121 351 7912
e: sales@industrialelectronicservices.com
Registered in England and Wales No. 03484220
Industrial Electronic Services Limited are a privately owned company providing an independent repair service of equipment manufactured by 'Siemens'. We are not affiliated to, or claim in any way to be affiliated to 'Siemens', or any other 'Siemens' group companies worldwide. All trademarks are acknowledged.